The following is a list of events that will be held at ICC. We will be updating this list from time to time, so please feel free to contact us if you are interested in any of the events.
________________________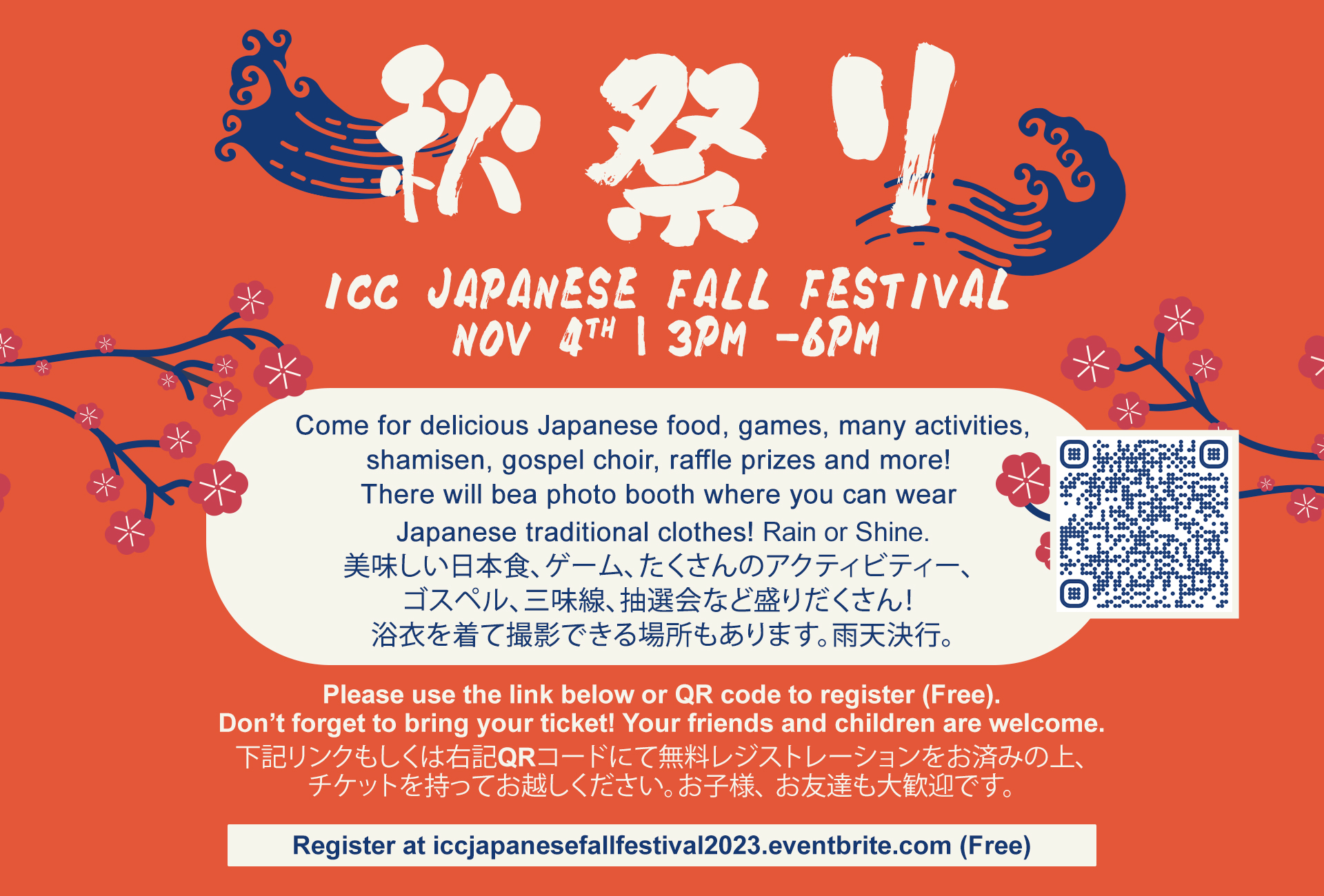 If you are interested, please contact Junko at contact@icctexas.comDoors are open to new members for our class.
No experience required. Come sing in our Gospel choir with us!